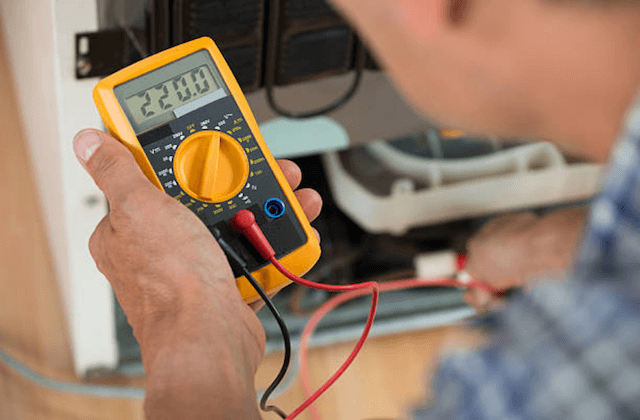 Speedy Chino Appliance Repair has always been proud to serve San Bernardino County and the community around us. As a family-owned company, our focal point is to ensure that we win the trust of our customers and the community at large. We put more effort into making sure that our customers are appreciated for the trust they have in our business as well as theirs'.
Through the skills that our technicians have learned in their continuous training and education, we assure that that once your appliances are in their hands; they will be running aging in no time. This is because they expound on their experience in appliance repair every single day. This training has allowed them to learn how to handle all types of brand appliances starting from the old models to new models in the market.
In Chino, most repairs are carried out the same day that we are called for our services. We repair appliances such as washing machines, dishwashers, dryers, refrigerators and ovens among other household appliances as soon as we get to our customer's home.
Some of the major brand appliances that we fix are GE, Frigidaire, Sears, Bosch, Maytag, LG, Kitchen Aid and Samsung. Besides offering same-day repair services on your entire household appliance, we also offer a 1-year warranty of our services inclusive of the parts that we will use during our repair services.
All this is because we want to guarantee the satisfaction of our customers. You can check the FAQ of our appliance repair that we have compiled for you.
SERVICES IN CHINO, CA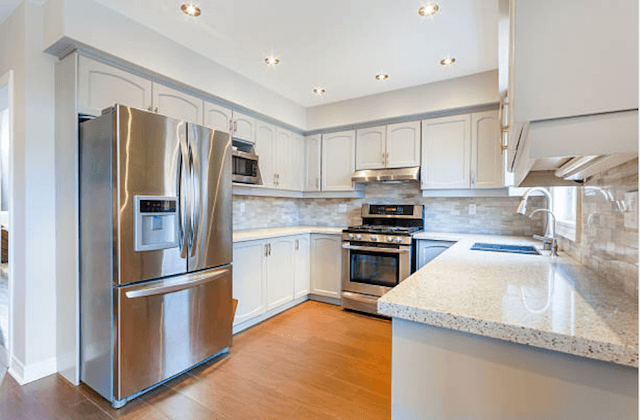 Among all the appliance-related problems that we fix in Chino, refrigerators are one of the appliances that we repair the most. All refrigerator models and brands are taken care of at Speedy Chino Appliance Repair. some of the most common parts that we fix frequently in a refrigerator include ice makers, touch panels, water dispensers, smart technologies, condensation and burnt-out bulbs just to mention a few. These are issues that can be fixed within a short period of time.
Stoves and range hoods tend to break down often and will need frequent repairs to ensure that they are running. For cooking appliances, we repair electric as well as gas models. Also, we fix issues that affect the bulbs, relays, doors, switches, igniters, burners and other parts. We have all the essentials required for the repair of ovens including the new models. Thus, it takes our technicians a short period of time to complete a single repair.
Fill free to schedule the repair of your dishwasher the same day it breaks down. We will take care of it as it is our duty to make sure that your dishwasher is running in no time. Some of the common issues that we sort out in dishwashers include solenoids, odors, float switches, pump assemblies, cloudy glassware, impellers and other parts. In spite of a dishwasher being a complicated appliance, our technicians are trained to handle the complexity of it. Also, dishwashers have many issues that disrupt the washing cycles and prevent them from drying clothes properly.
The inconvenience that is brought by a broken dryer can be stressing especially for those who wash piles of laundry frequently. With a broken dryer at home, it means you have to make trips to the Laundromat to have your clothes cleaned and this can be a tiresome task. Luckily Speedy Chino Appliance Repair offers same-day repair services for washing machines and dryers. For these appliances, we fix issues related to vibration, door, switch, vent issues, front-and top-loading machines and agitation, noise and control board.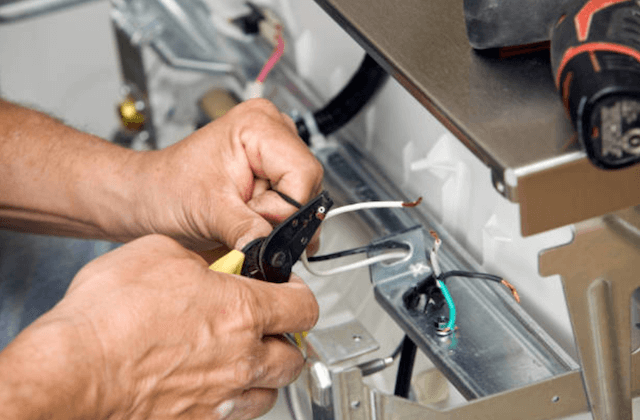 CUSTOMER REVIEWS
"Speedy Chino Appliance Repair is fast and reliable! I called them in the morning and later that afternoon our dishwasher was working again. Thank goodness! I did not want to clean all the dirty dishes by hand!" – Helen W.
"Their refrigerator repair service is excellent! Our old Whirlpool refrigerator wouldn't cool anymore. I even tried to replace the thermometer and that didn't help. Speedy identified the issue right away and had the necessary parts right in their van." – Bill S.
"It's great to know there is an appliance repair company in Chino you can trust! The repairman charged me the same price I was quoted over the phone and our dryer is running perfect again." – Paige E.
APPLIANCE REPAIR FAQ
Q. FIXING AN APPLIANCE OR REPLACING AN APPLIANCE, WHICH WAY IS BETTER?
A. The decision to either repair or replace an appliance depends on the owner of the appliance. However, we advise you to check the extent of damage that your appliance is having as well as the stage at which it has broken down in accordance to the approximated time it is meant to work. If the damage on your appliance can be fixed, it is better to hire repair services since it saves you a lot of money.
Here is the approximate lifespan of some of the household appliances you own:
Washer: 11 years
Dryer: 14 years
Gas ovens: 15 years
Freezers: 15 years
Refrigerator: 15 years
Electric stoves: 15 years
Dishwasher: 10 years
Q. AFTER HIRING YOUR SERVICES WILL I BE GIVEN A GUARANTEE OR WARRANTY FOR YOUR SERVICES?
A. Yes. This has always been our main goal. We guarantee you our services as well as a 1-year warranty for the manufacturer parts that we carry to your home for our repair services. With a warranty, you will be able to access our service without being charged in the event where the appliance that was repaired by our technicians breaks down again during this period.
Q. WILL MY APPLIANCE BE FIXED ON YOUR FIRST VISIT?
A. Yes. We carry out 90% of our repairs during our first visit to your home. Usually, we load our trucks with all the necessary tools that we will use for repair. This allows us to complete repair on our first visit thus, spending a few hours at your house.
Q. ARE ALL YOUR APPOINTMENT SCHEDULED IN A TIMEFRAME?
A. Yes. All our appointments are within a stated timeframe. Usually, we ask you to give our technicians around 2-3 hours for them to get to your place in time. Also, we encourage them to give you a call as soon as they get near your place for notification.
Q. IS THERE A LIST OF ALL THE APPLIANCES YOU FIX?
A. Yes. We have a compiled list of almost all the household appliances that you own. However, if you miss out your brand appliance from the list we have provided, you can still give us a call and we will answer your questions.
FIND YOUR BRAND BELOW:
Amana, Armstrong, Bryant, Caloric, Carrier, Century, Crosley, D&M, Electrolux, Fedders, Frigidaire, G.E., Gibson, Glenwood, Goodman, Hardwick, JC Penney, Jenn-Air, Kelvinator, Kenmore, Kitchen-Aid, L-G, Lennox, Luxaire, Magic Chef, Maytag, Norge, RCA, Roper, Rheem, Rudd, Samsung, Sears, Signature, Sub-Zero, Tappan, Whirlpool, Williamson, York & More!
____________________
CHINO LOCATION
CHINO CALIFORNIA
PHONE: (909) 315-5150