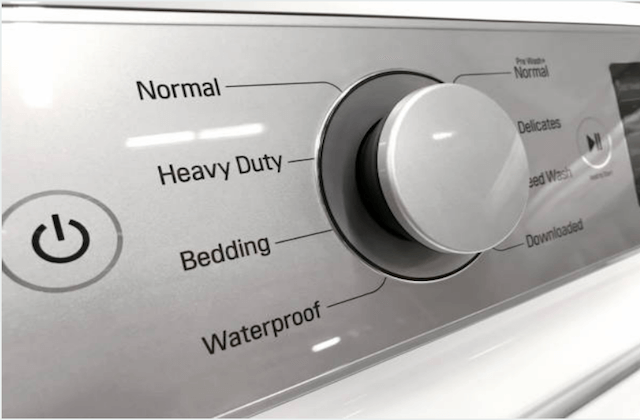 WE CAN HELP! CALL NOW:
(909) 315-5150
You will need to hire an appliance repair company that is reliable and offers same-day repair service for washers and dryers in the event where your washer has broken down. This is because a broken washing machine can be a real inconvenience. Speedy Chino Appliance Repair is the best company that you can hire for repair services. Some of the brands that we repair are Bryant, GE, Sears, Armstrong, Lennox, Goodman and RCA among other brands.
WASHER PROBLEMS
LOUD/CONSISTENT NOISES
Loud and constant noises are one of the many calls we get from our customers as they complain about their washing machines. We will look into your washing machine keenly and determine the course of this problem then fix it for you. Nevertheless, this problem in most cases is caused by broken bearings or worn belt or broken pump motor.
WON'T TURN ON/AGITATE
Before calling us to inform us about your washer that is not agitating or turning on, make sure that all the connections are in good conditions. After confirming this and still your washer doesn't turn on, it means that there is an issue related to the timer, thermal fuse or door latch.
WON'T SPIN
Often, the issue with spinning originates from the door latch, wax motor or motor coupling. Nevertheless, this issue should not stress you in any way. We will fix it within the shortest time possible.
OVERFLOWS
You will experience this if the water inlet valve, water level, pressure switch or the air dome tube on your washing machine breaks down.
NOT HOT/COLD WATER
If the temperature control switch or the inlet hose break down, your washing machine is likely to fail to produce hot or cold water.
DRYER PROBLEMS
LOUD/CONSTANT NOISES
It is a problem that is very common with almost all household appliances. It is mainly caused by broken seals, bearings or worn belts. All these are issues that we can resolve in a short period of time.
NO HEAT/WON'T DRY
Commonly, it is brought about by the heating element breaking down or the high limit thermostat or the cycling thermostat breaking down in the dryer. Also, these parts can contribute to a dryer becoming too hot.
WON'T TURN ON/TUMBLE
Apart from poor connections on the plugs and circuit breakers, there are some problems that may lead to a dryer failing to turn on. These factors include broken heating element, high limit thermostat or the cycling thermostat that need to be repaired or replaced.
CONTINUE READING: DRYER WON'T TUMBLE
WON'T TURN OFF
The reason behind this is a broken timer or switch that does not allow the dryer to turn off.
TIMER WON'T ADVANCE
A cycling thermostat or a timer motor of a dryer need to advance in order to successfully complete a cycle. However, if it fails to, it means that they have broken down and need to be repaired ASAP!